The Senate has called on the Nigerian Electricity Regulatory Commission (NERC) and Power Distribution Companies (DISCOs) to grant Nigerians the freedom to breathe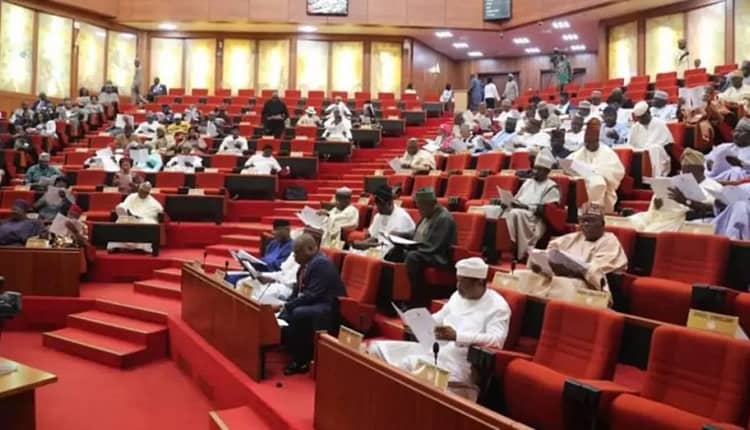 The Senate has issued a plea to the Nigerian Electricity Regulatory Commission (NERC) and the 11 Electricity Distribution Companies (DisCos) to cease their planned tariff hike. The aim is to provide relief for Nigerians and give them room to breathe. Additionally, the Senate has requested that DisCos allow Nigerian communities to recoup the cost of purchasing electricity transformers before requiring them to pay utility bills. Furthermore, the Senate has called for an end to estimated billing by promptly supplying all electricity consumers with prepaid meters at affordable rates throughout the country. These decisions were made by the Red Chambers after considering a motion titled "Need to halt proposed increase in Electricity Tariff by 11 successor Electricity Distribution Companies (DisCos)." This motion was put forth by Senator Yunus Abiodun Akintunde (APC – Oyo Central) during the plenary session.
After a thorough debate, the Senate has made the following resolutions: 1. Request the Federal Government of Nigeria to intervene and stop the proposed increase in electricity tariff by the Distribution Companies (Discos). 2. Urge the Nigerian Electricity Regulatory Commission (NERC) to decentralize the planned engagement with stakeholders, originally scheduled for Abuja, to the Six Geopolitical Zones of the Federation. This will ensure effective participation from all parties involved. 3. Also, request NERC to carefully examine the rate review applications submitted by the Discos, taking into account the interests of citizens, affordability, and the need for improved service delivery. 4. Furthermore, urge NERC to explore alternative measures to address the financial challenges faced by the Discos.
This could include enhancing operational efficiency, reducing technical and commercial losses, and improving revenue collection mechanisms. 5. Similarly, urge the Discos to immediately stop the practice of estimated billing and make prepaid meters readily available to all electricity consumers at reasonable prices. 6. Mandate the Committee on Power (once constituted) to collaborate with the Federal Ministry of Power, NERC, and other stakeholders to find long-lasting solutions to the issues plaguing the Nigerian electricity sector. This includes comprehensive sector reforms. 7. Call on the Discos to allow communities to recoup the cost of purchasing transformers before requesting them to pay their bills.