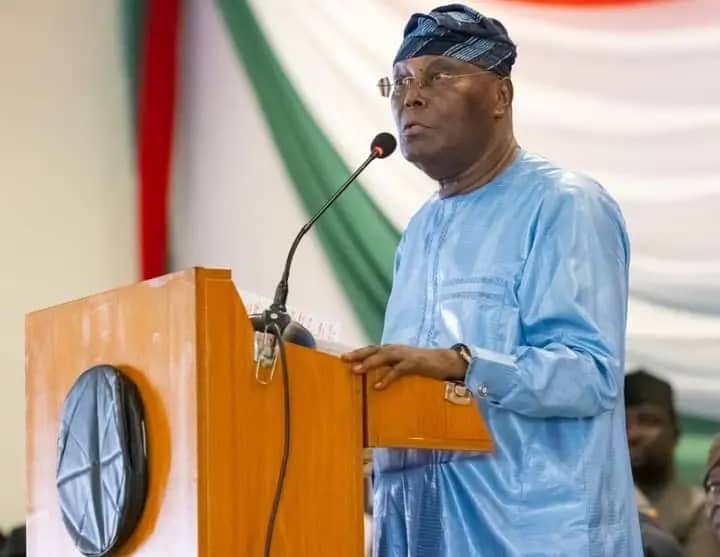 The Atiku Campaign Organisation has cautioned Nigerians to be wary of the antics of the All Progressives Congress (APC) Presidential candidate, Bola Tinubu, and not submit to his overlordship as he is currently doing in Lagos.
Spokesman of the PDP Presidential Campaign Council, Charles Aniagwu, gave the advice at a news conference on Tuesday in Asaba and warned that Nigerians would be subjecting themselves to internal slavery if they allowed Tinubu to become Nigerian president. He said that Tinubu who already captured Lagos was looking for avenue to extend his control on the other 35 states and FCT and urged Nigerians to avoid repeating the mistake Lagosians made by allowing him control everything that happens in the entire state.
According to him, "as a campaign council we are urging Nigerians not to make the mistake of submitting themselves to internal slavery by the APC whose Presidential candidate had since captured Lagos and what he is looking for is to expand his territorial control beyond Lagos to control the entire country in form of slavery.
"For those of you who may not know, a number of the major projects and programmes in Lagos are controlled by this same individual."When you get to Lagos and ask them about BRT you will discover that it is handled by this man's family. The signages in Lagos which is a very big business is handled by his son, the collection of taxes in Lagos which is the biggest in terms of tax collection is handled by a company that is said to belong to this same man.
"Needn't I mention other sources of revenue that Lagos should have benefited from and you also know how he handpicks those who will govern Lagos to the extent that Ambode, a man that was doing well was taken out because he disagreed with them on how to share the funds of the people of Lagos."
He said for such a person to aspire to govern our country, it will be very detrimental to all of us.
"If we don't want to submit ourselves to slavery, Nigerians must stop Tinubu from crossing Lagos into the other 35 states and the FCT because that will amount to internal slavery for all of us where he alone will determine the next President, and who gets what and not forces of democratic governance.
"As part of that unbridled quest to expand his grip and capture the states, they have cooked up stories because they have seen that Nigerians are convinced that Atiku Abubakar is a man that has what it takes to recover this country and place it on the path of growth and development. "They have gone to wake up a blackmailer and they call him a whistle blower. Am sure that as journalists you know who a whistle blower is and who a blackmailer is.
"Michael Achimugu was not a staff of Atiku Abubakar, he was a staff of one of the support groups with the daughter, he was not employed to work for Atiku Abubakar.
"If all he does is to record his boss and his friend and you call that whistle blowing, all of you know that is not whistle blowing but blackmail and anybody who is a blackmailer cannot be taken seriously and we are not perturbed because it was not done with the intention to help our country.
Aniagwu, who is Commissioner for Information in Delta, said the campaign council was concerned about the challenges bedevilling the nation and how to solve them and not engage in mundane issues.
"As a campaign council we know what the issues are that our youths are loosing their jobs and more than 133million Nigerians are now suffering from what they call multi-dimensional poverty, our economy is not in the best of shape while our unity is terribly challenged. "There also the need for our children to have the best of education to curb the 'Jappa' syndrome and of course to progress the country from a consumption atmosphere to a much more productive environment.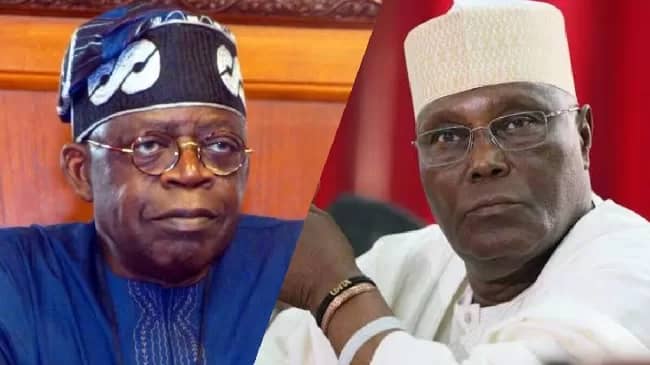 "Any attempt to raise issues that doesn't add up so that they can have their way to enslave the rest of us, we are asking Nigerians to be weary of him and ask Lagosians what they are going through in his hands.
"Our forefathers fought the slave masters and colonial masters and chased them away to where they came from so we cannot afford to enthrone internal slave masters who will decide how the country would be governed.
"Our desire is to get our economy working again, unite Nigerians against divisive tendencies, fix infrastructure, address insecurity which has stiffled productivity and weakened our fabrics as a nation.
"In doing so we will amend the constitution give way for state police and other matters. The APC has not given the country any hope in the past let alone renewing it so we cannot afford to allow them enslave the rest of the country," he said.