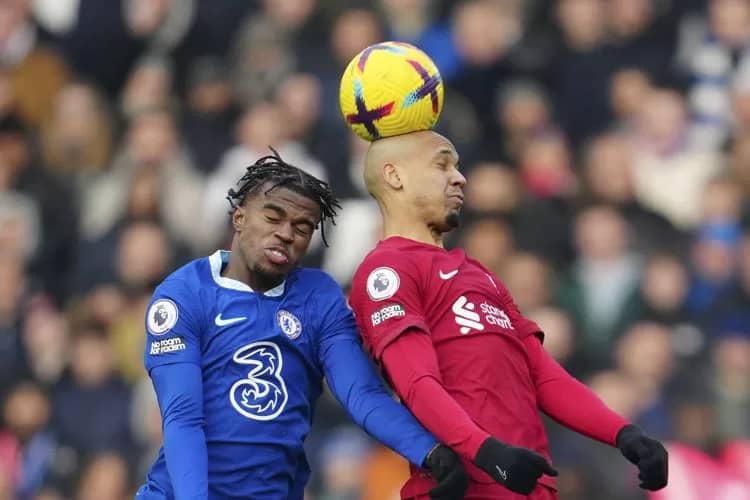 The clash between Liverpool and Chelsea ended in a goalless to the dismay of the fans of both teams who are hoping for a top-four finish this season.
In a heartbreakingly discouraging draw at Anfield, Liverpool and Chelsea made their separate Premier League troubles clear for everyone to see.
The two titans, who have been competing for major awards in previous seasons, are currently trapped outside the top four, and it was evident in a dreadful game that was almost completely devoid of fun and excellence.
The £89 million new boy Mykhailo Mudryk made a lively debut for Chelsea in the second half as a substitute, and Liverpool goalkeeper Alisson made a fine save from another new Chelsea signing, defender Benoit Badiashile, whose early goal was disallowed for offside by VAR. Cody Gakpo, a £45 million signing for Liverpool, was underwhelming. He did force Kepa to make one save, but other than that, he did little to warm the Anfield stadium's packed house.
The quiet mood at Anfield, which greeted the final whistle with almost complete silence save for some very sparse applause, was indicative of the high caliber of this game.
Under manager Jurgen Klopp, Liverpool has built its reputation and success on a combination of world-class quality and a searing intensity that has destroyed opponents.
In the absence of attacking talents like Luis Diaz, Diogo Jota, and Roberto Firmino, they currently resemble that team only slightly. Additionally, there were few alarms for Chelsea and Kepa received little to no meaningful work.
Liverpool needed a win. Chelsea needed a win. Instead, as has so often been the case when these two sides have met in recent seasons, the end result was a low-scoring draw with the match ending 0-0 at Anfield and both sides watching the top four places slip a little further away from them as a result.
To move even close to the top four, Klopp's 8th-placed team must soon find the missing spark as they are currently nine points off the Champions League spots.
Also, the draw left Chelsea in the 10th spot with 29 points in 20 games, 9 points below 4th-placed Newcastle.