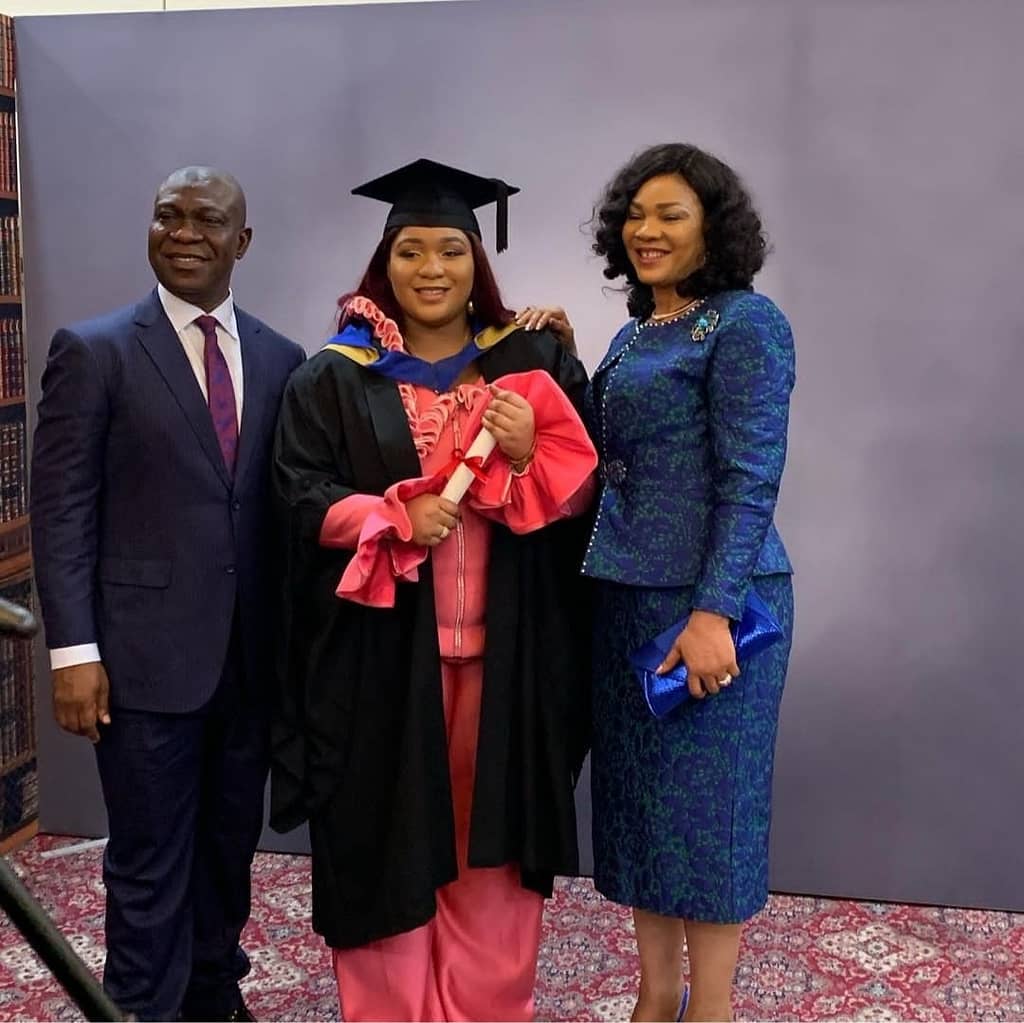 Sonia Chinonso Ekweremadu, one of the daughters of Senator lke Ekweremadu, has taken to social media to publicly beg for a kidney donor.
In the statement, Sonia noted that she had to drop out of the university after being diagnosed of rare kidney disease.
The statement read, "I, Sonia Ekweremadu, hereby appeal to the general public to come to my aid and save my life.
"I am 25 years old and a graduate of Media and Communications, University of Coventry. I dropped out of my post-graduate studies at the University of Newcastle in 2019 when I was diagnosed with rare kidney disease, FSGS Nephrotic Syndrome. According to Sonia, her family has battled to save her life and this led to her parents facing charges directly connected to her illness.
"My family has battled to save my life and has taken me to various hospitals, but the illness persisted and kept degenerating. I am alive today by the special grace of God.
"I am presently in London, UK, receiving five hours of dialysis three to four times a week. This is at the expense of my family as I am not qualified for NHS due to my immigration status.
This appeal would have been utterly unnecessary as every member of my family is eager to donate their kidney to me, knowing that I would do the same for any of them, Regretabbly, a comprehensive medical examination showed that my case of nephrotic syndrome is a genetic illness and doctors advised against donation from any of my family members, as it would likely reoccur.